About Ecco Sheds and Lofts…
We have a team of specialists who can build any timber building to any size the customer would requires. Ecco Sheds and Lofts is a family run business which specialises in bespoke timber sectional buildings, from a small shed to a fully equipped deluxe pigeon loft. All our timber suppliers are F.S.C APPROVED. 98% of our waste is recycled or reused. We insist on using only the best quality materials. We are innovators constantly improving our designs, style and quality to produce exceptional affordable buildings. If you would like to know more about Ecco Sheds and Lofts then be sure to get in touch.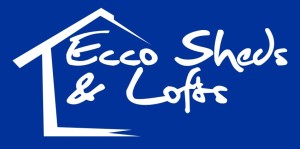 History
Ecco Sheds and Lofts has a vast history in timber fabrication design and building all kinds of timber products, from 4ft x 4ft bike sheds to 120ft x 12ft pigeon lofts, using designs modified over 30 years constantly improving structure and timber quality, giving the customer one of the strongest durable buildings on the market, at the most competitive price.
Our Aims
To always listen to the customer.
To source the best quality products on the market.
Deliver all buildings within an agreed time with the customer.
Offer a service like no other, build timber products to customers own design and specifications.
Always strive to improve quality,design and service.
Maintain a happy healthy workforce, giving the customer a happy timber product.
Get in contact with us, click here…